thinking of giving Mpow H10 a try – but you're hesitant. You don't know if it can compete with the big-name brands in terms of sound quality or design.
Don't worry, we've got your back. We've put together all the information you need to help you make an informed decision about Mpow H10s. We'll be discussing the design, sound quality, and features so you know what to expect when buying these headphones.
We've tested these headphones out for hours at a time, so rest assured this is unbiased information! Let's dive in and take a closer look at what makes Mpow H10, well – special.
Mpow H10 Headphone Design and Build
If you're looking for a reliable pair of headphones, the Mpow H10 is worth considering. The design and build of these headphones are quite impressive, making them a great choice for music lovers.
The headphones come with a sturdy alloy frame that ensures durability. The earcups are adjustable so you can get the best fit for your ears. The headband is adjustable too, so you can customize it for long-term comfort. Plus, the leatherette padding on the earcups and headband is comfortable to wear even during extended listening sessions.
On top of all this, the Mpow H10 headphones come with a folding design that makes them super easy to store and carry around if you travel often. They also come with an extra audio cable so you've got a backup just in case.
Superior Sound Quality of the Mpow H10 Headphones
Whether you're a serious audiophile or just a casual listener; the Mpow H10 headphones deliver crystal clear sound quality with a rich listening experience. With dual-driver dynamic speakers and neodymium drivers, they provide an excellent balance across the entire frequency range. The 10mm bass-boosting drivers boost bass power to create a thunderous sound that hits your ears with powerful, deep tones.
The H10 headphones also come with noise-canceling technology for improved clarity and reduced background noise when listening to music. The built-in CVC 8.0 noise cancelation technology blocks out external distractions from entering the earbuds and keeps you focused on your music or podcast. And to ensure that sound remains consistent; even at higher volumes, Mpow's proprietary AptX audio technology provides lossless audio transmission with low latency for crystal-clear sound and minimal lag.
Advanced Features of the Mpow H10 Headphones
When it comes to the design of the Mpow H10 Headphones, it's clear that Mpow has put a lot of effort into making sure they offer an audio experience that's second to none. Not only do they look great, with a slim and lightweight design; but they also feature some of the most advanced features on the market. Let's take a look at what makes them so special.
Noise Cancelation Technology
The Mpow H10 Headphones come with noise canceling technology; which filters out background noise so you can enjoy crystal clear sound quality. This is especially useful for those who commute regularly or work in noisy environments; as it ensures that you're able to focus on your music without any distractions.
Long Battery Life
One of the best features of the H10 headphones is their long battery life. Not only do they offer up to 16 hours of uninterrupted music playback on a single charge; but they are also designed to be energy efficient so you can get more use out of them between charges.
Bluetooth Connectivity
The Mpow H10 headphones feature Bluetooth 5.0 technology for seamless wireless connectivity. This means that you can easily connect your device to your headphones and enjoy a high-quality audio experience without having to worry about having to deal with pesky wires getting in the way.
Mpow H10 Battery Life and Connectivity
The Mpow H10 headphones have serious staying power, too. With up to 30 hours of battery life, you can go a whole week without plugging them in again. Plus, they have a fast-charging function that gives you around three hours of listening time after just 10 minutes of charging.
The headphones also feature Bluetooth 5.0, enabled with aptX and AAC technology for improved audio quality and stability. And with their extended range, you can wander around and still keep the connection strong up to 33 feet away from your device.
Mpow includes a 3.5mm audio cable in the box for when you run out of battery or want to use them as regular headphones【NOTE: please suggest better sentence here】 — plus an airplane adapter so you can listen in flight mode. With all these features combined, the Mpow H10s give you plenty of options for enjoying your music day in and day out.
Are the Mpow H10 Headphones Waterproof or Sweatproof?
When you're looking for headphones, one of the key questions you might have is: are they waterproof or sweatproof? After all, no matter how great they sound, it's probably not worth it to buy expensive headphones that won't hold up over time.
The good news is that the Mpow H10 is both waterproof and sweatproof. This means that you don't have to worry about a little rain, or a lot of sweat, ruining your experience—these headphones are designed to stand the test of time and even have an IPX7 waterproof rating.
Here are three key features that make the Mpow H10 so resistant to water and sweat:
Sweat Guard: A special hydrophobic nano-coating applied on the internal components helps keep out moisture from sweat and rain.
Waterproof exterior: The outer headband is made from a breathable waterproof material – which helps keep water away from your skin and electronics.
Waterproof ear cups: The ear cup design helps keep moisture out with its special coating on the inside of each ear cup.
So if you're looking for durable, dependable headphones that won't break down in less-than-optimal conditions—the Mpow H10 might be just what you need!
Pricing and Availability of the Mpow H10 Headphones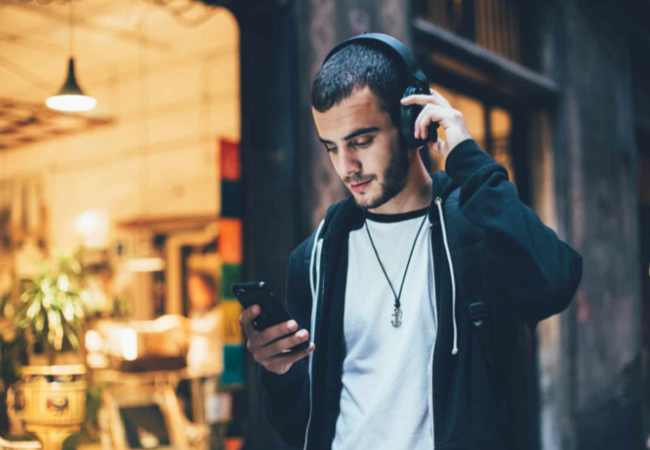 If you're thinking of getting the Mpow H10 headphones, you're probably wondering about the price and availability. Luckily, you won't have to worry about that. The Mpow H10 headphones come in two different colors—black and blue—and are available on many major retail sites, like Amazon and Best Buy.
As for pricing, it's a great deal! The Mpow H10 headphones retail for about $50 USD, so you'll be getting high-quality sound without breaking the bank. Of course, there are also other Mpow audio products available if you want to compare prices and features. And don't forget to check out the company's website to see what discounts they offer!
Conclusion
In conclusion, the Mpow H10 headphones offer a stylish design, superior sound quality, and impressive features that make them worth considering if you're in the market for a mid-range pair of headphones. They have a comfortable fit, and the detachable microphone allows you to use them for both gaming and music. The active noise cancelation and powerful sound will help you get the most out of your music and gaming experience. Whether you're looking for a pair of headphones for gaming, listening to music, or for everyday use, the Mpow H10 headphones might just be the ones for you.